End result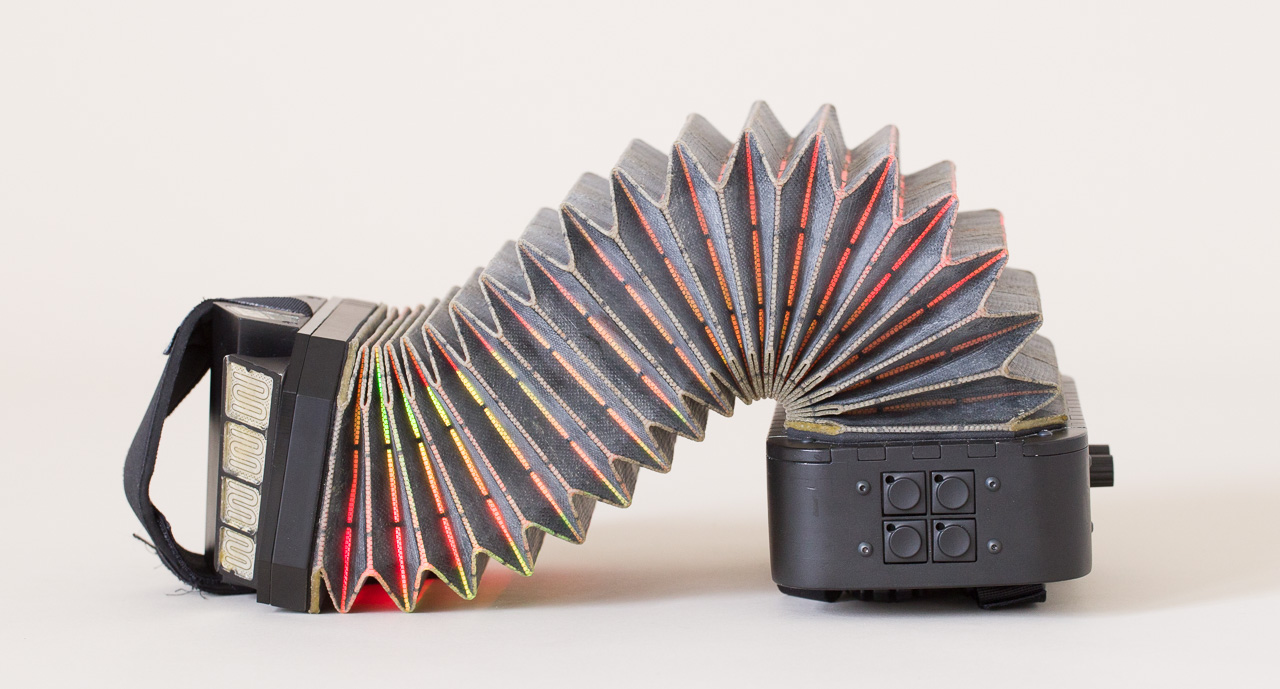 Tools and Materials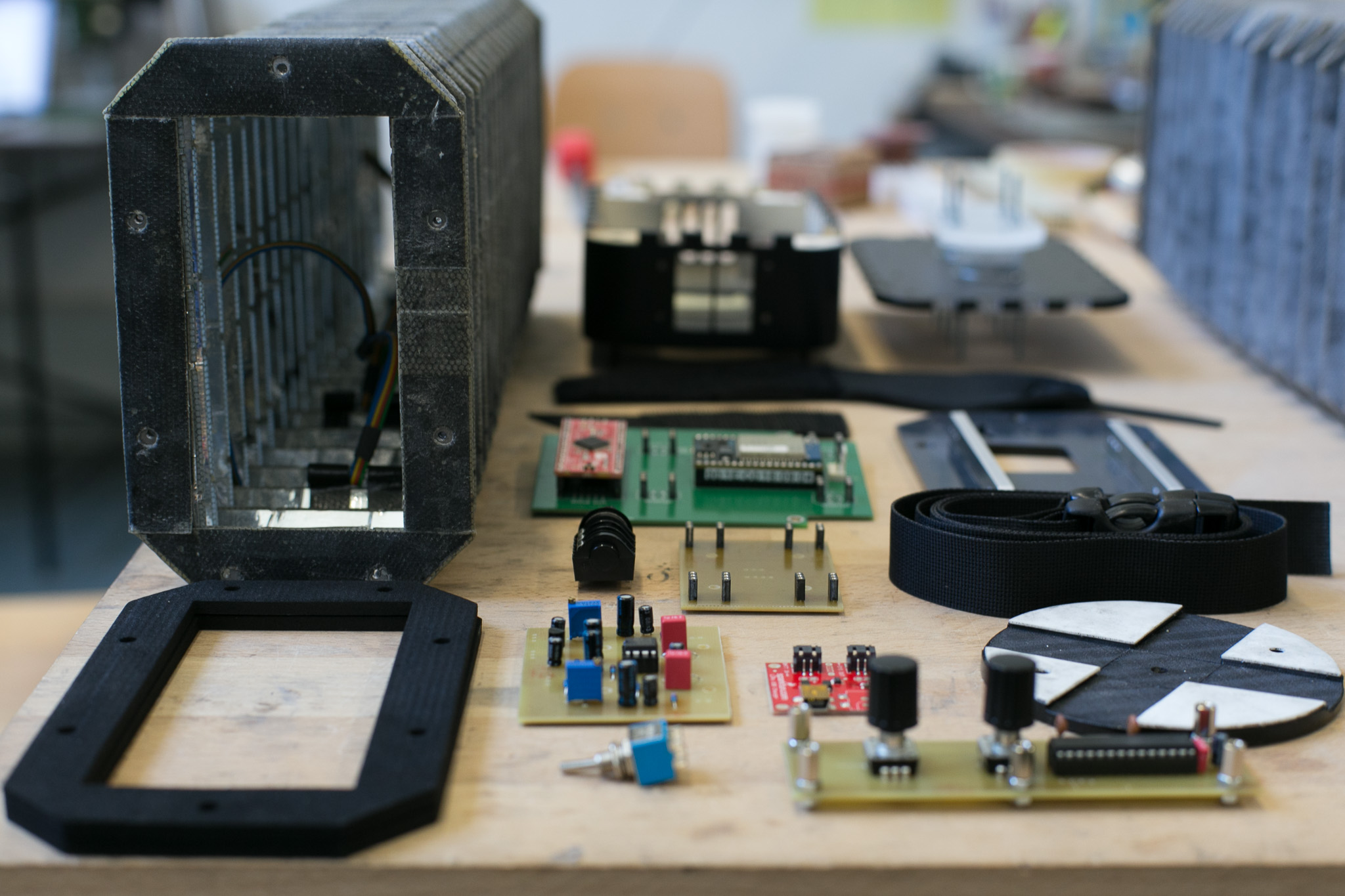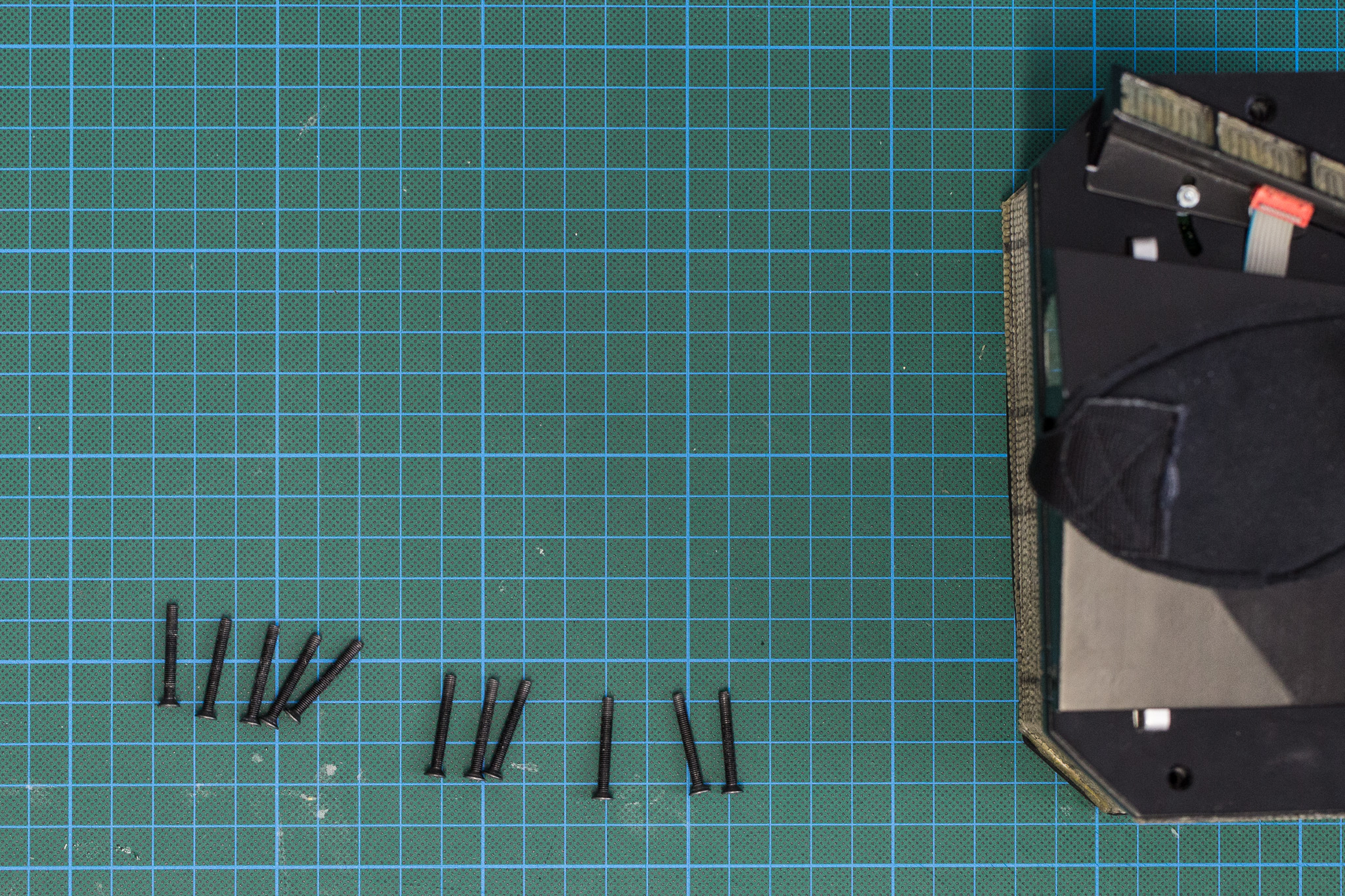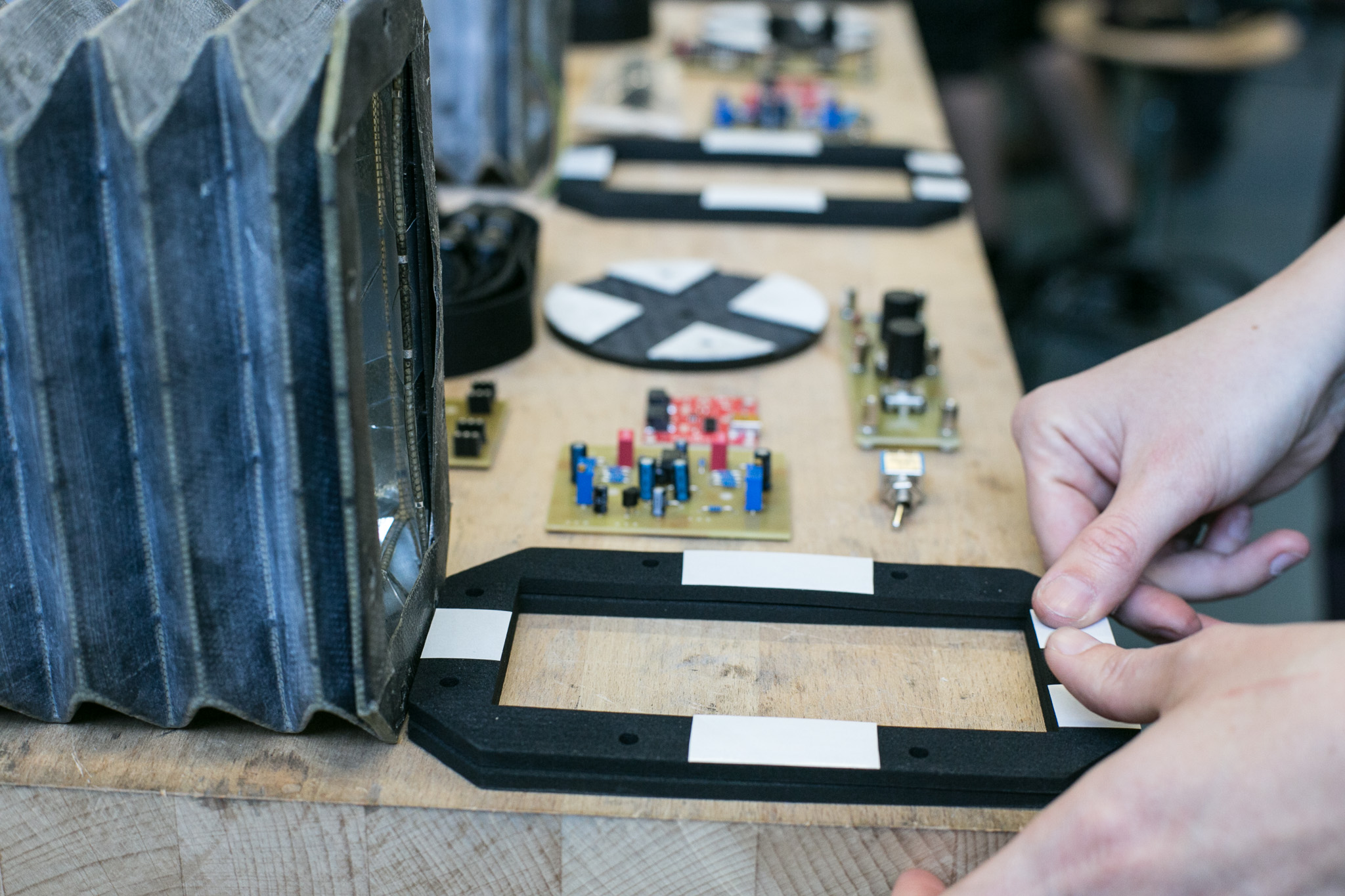 Attach sealing foam to bellow.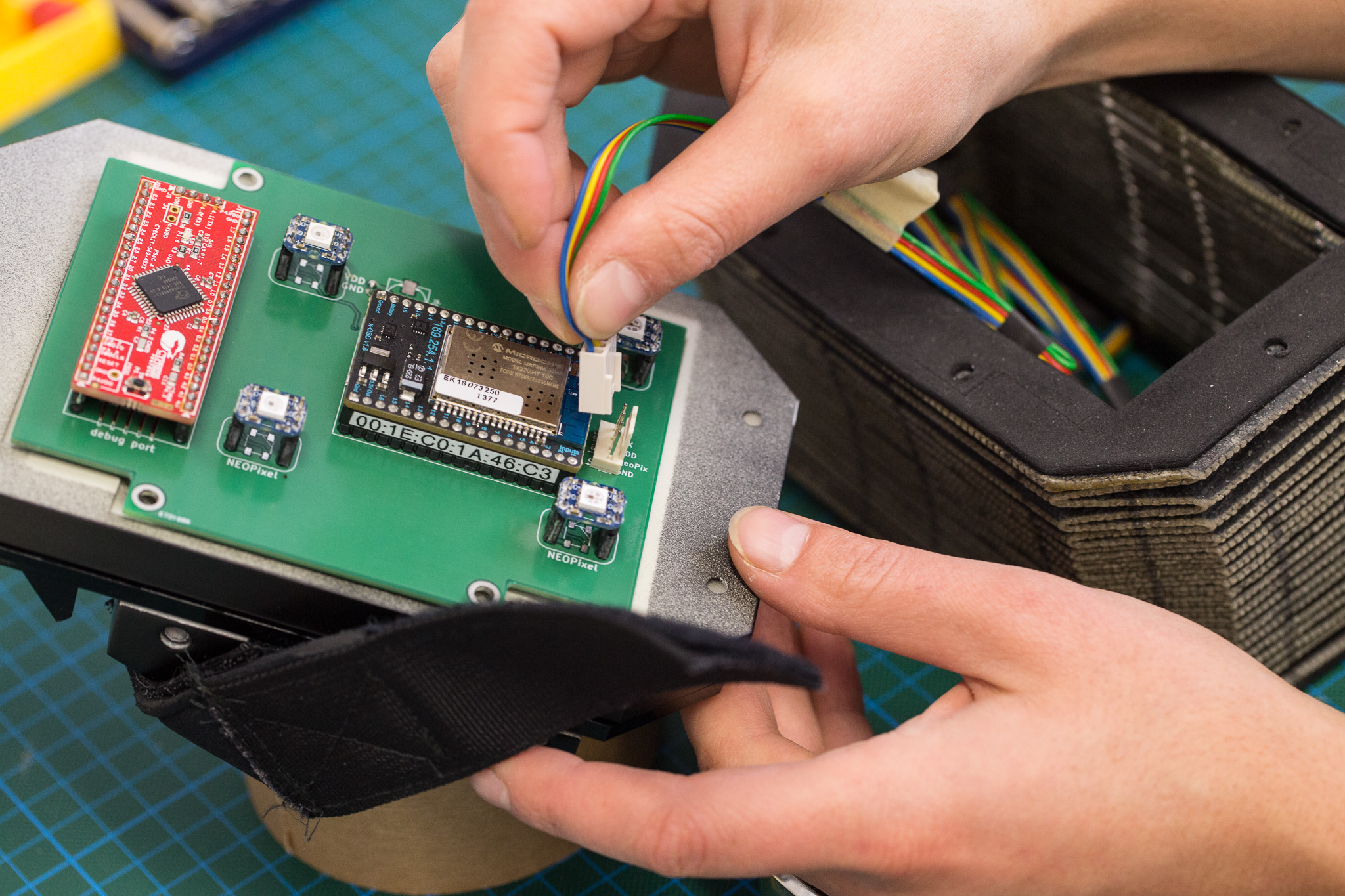 Clip cables from bellow into mainboard.
Mounting top-part to bellow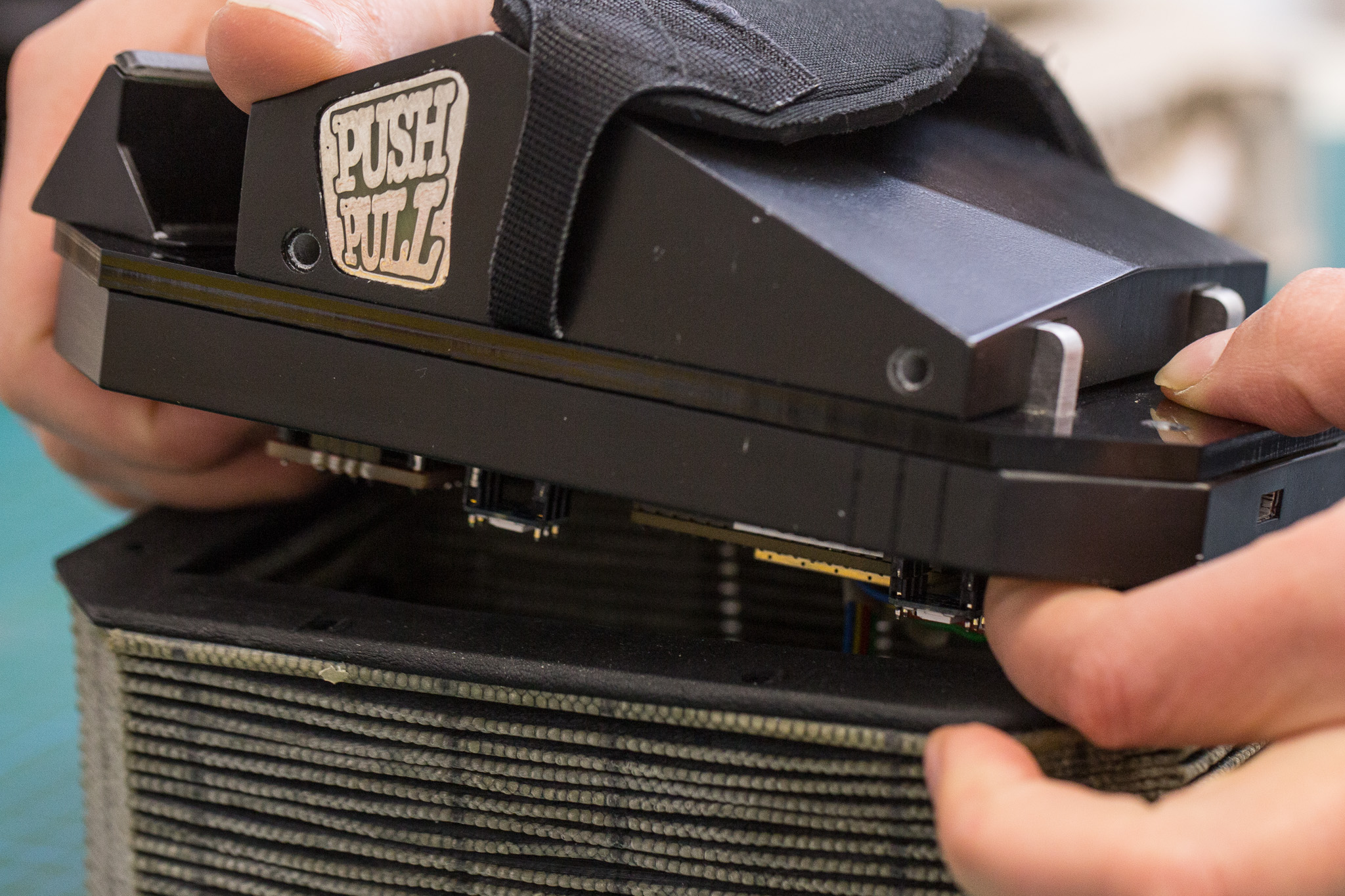 Attach top-part to bellow with 7 flathead screws (M3x25mm).
Make sure that you orient the top-part correctly. All holes should correspond to the holes in the metal frame of the bellow.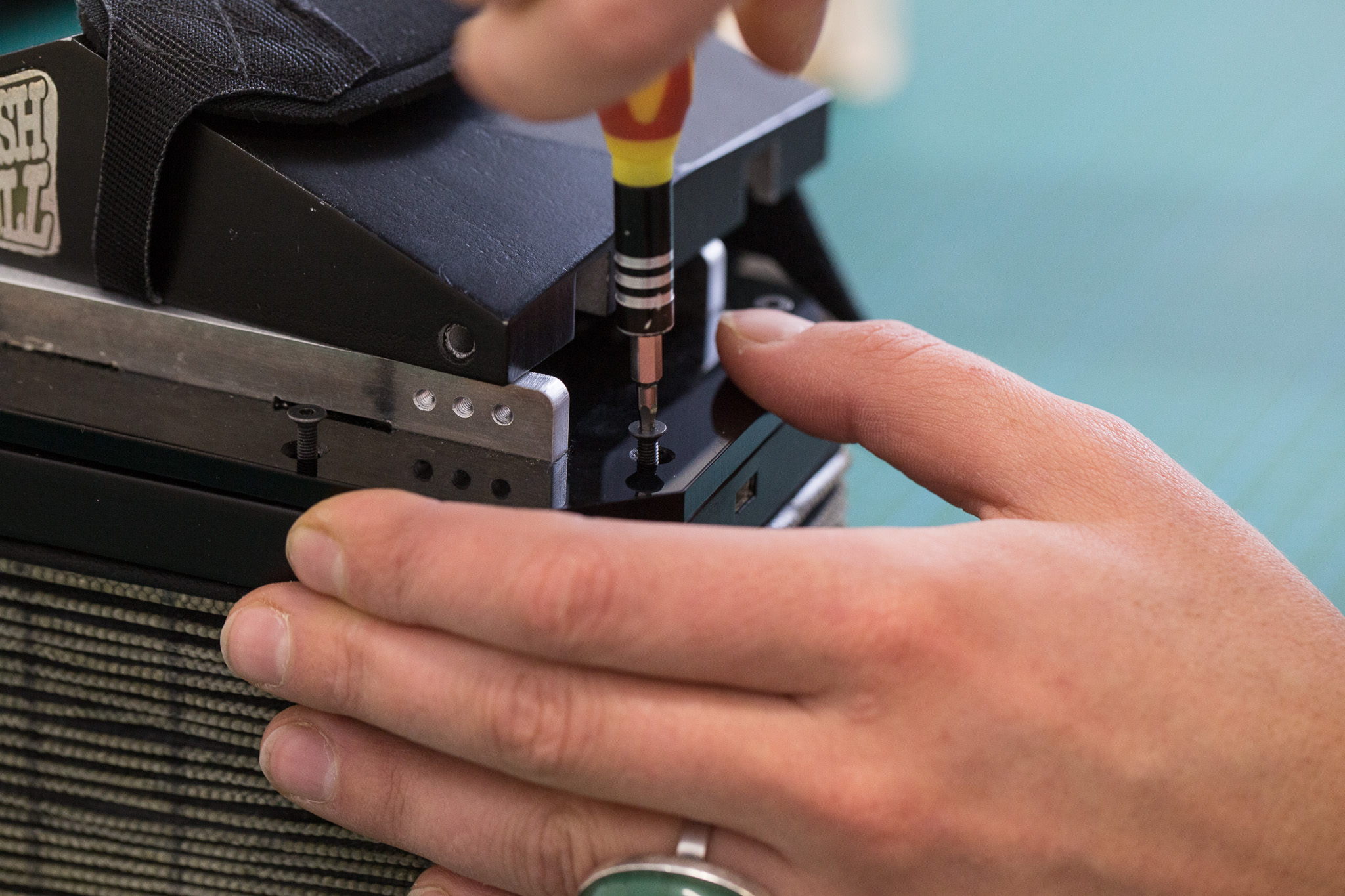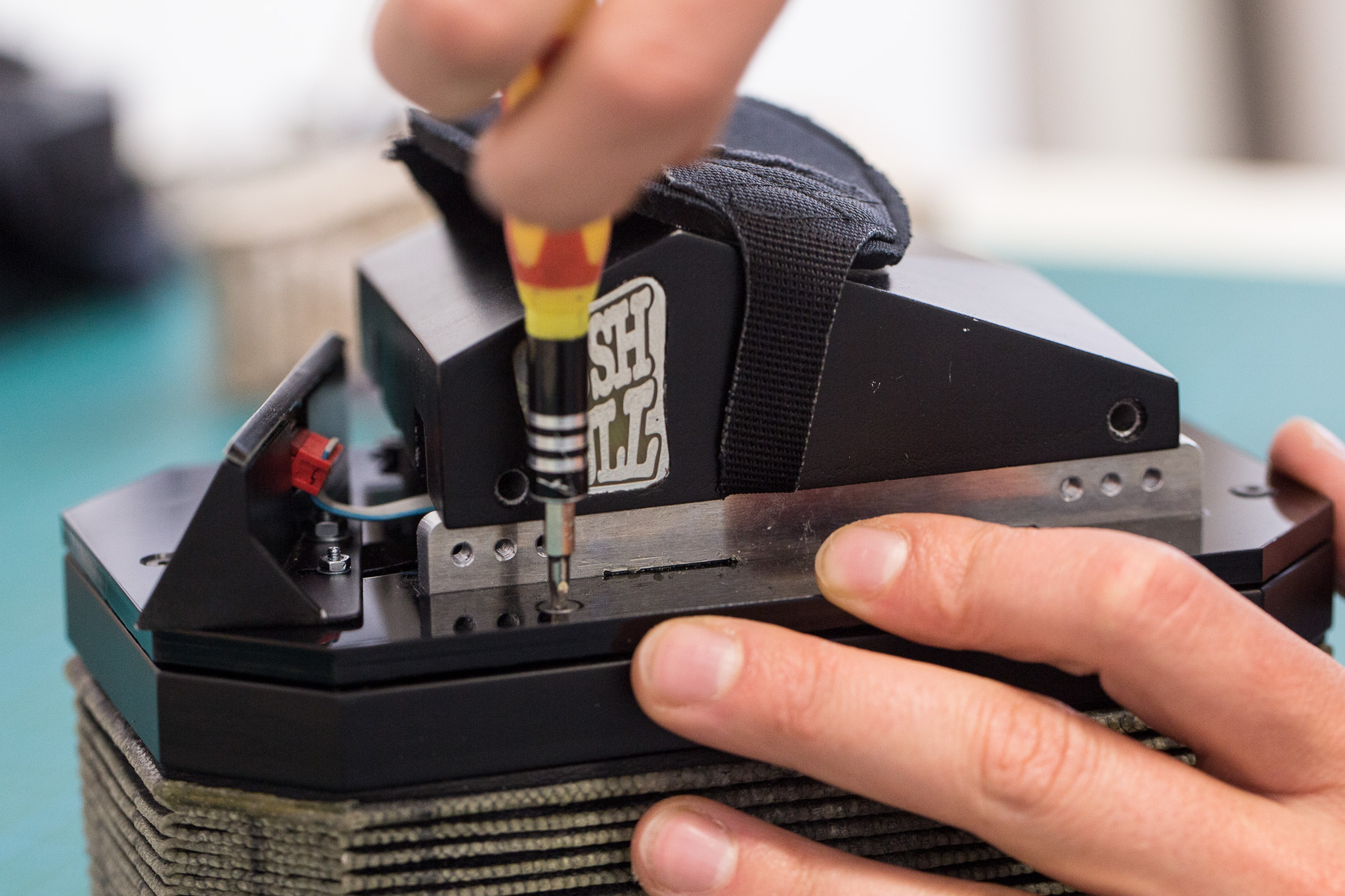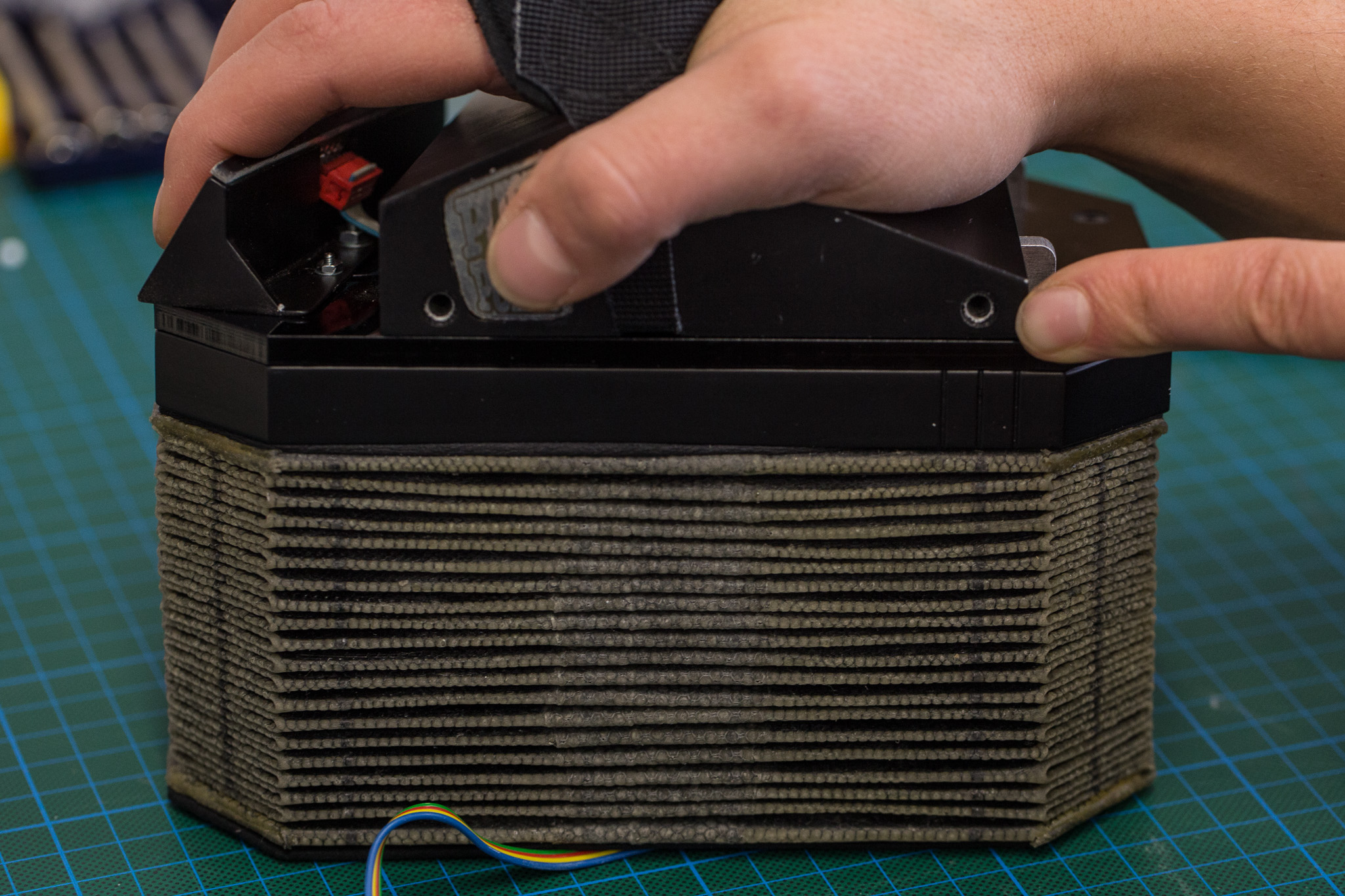 Choose the right position according to the three notches indicated on the side.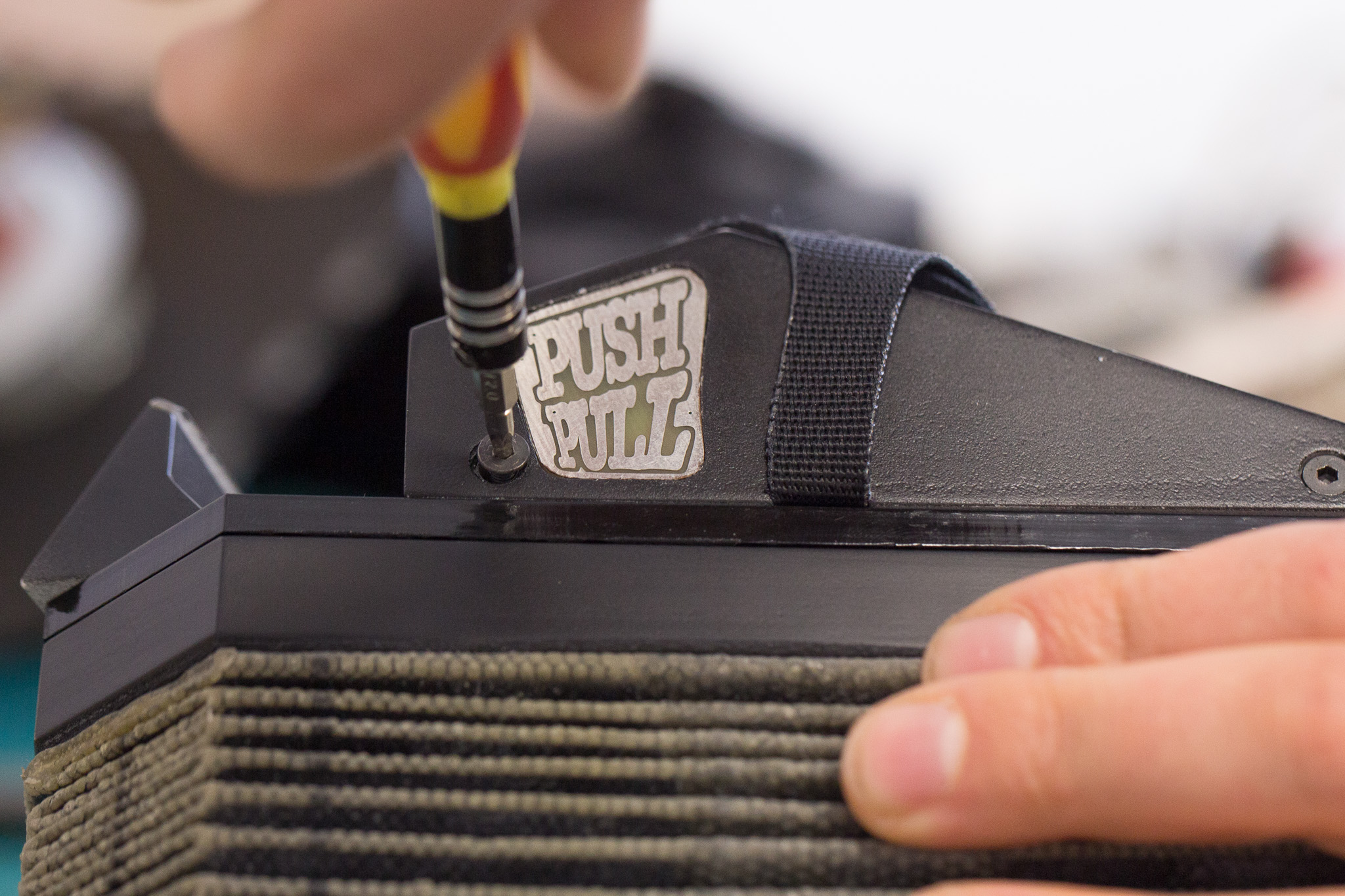 Attach hand piece to toppart with 4 flat head screws (M3x25mm).
Mounting bellow to lower box.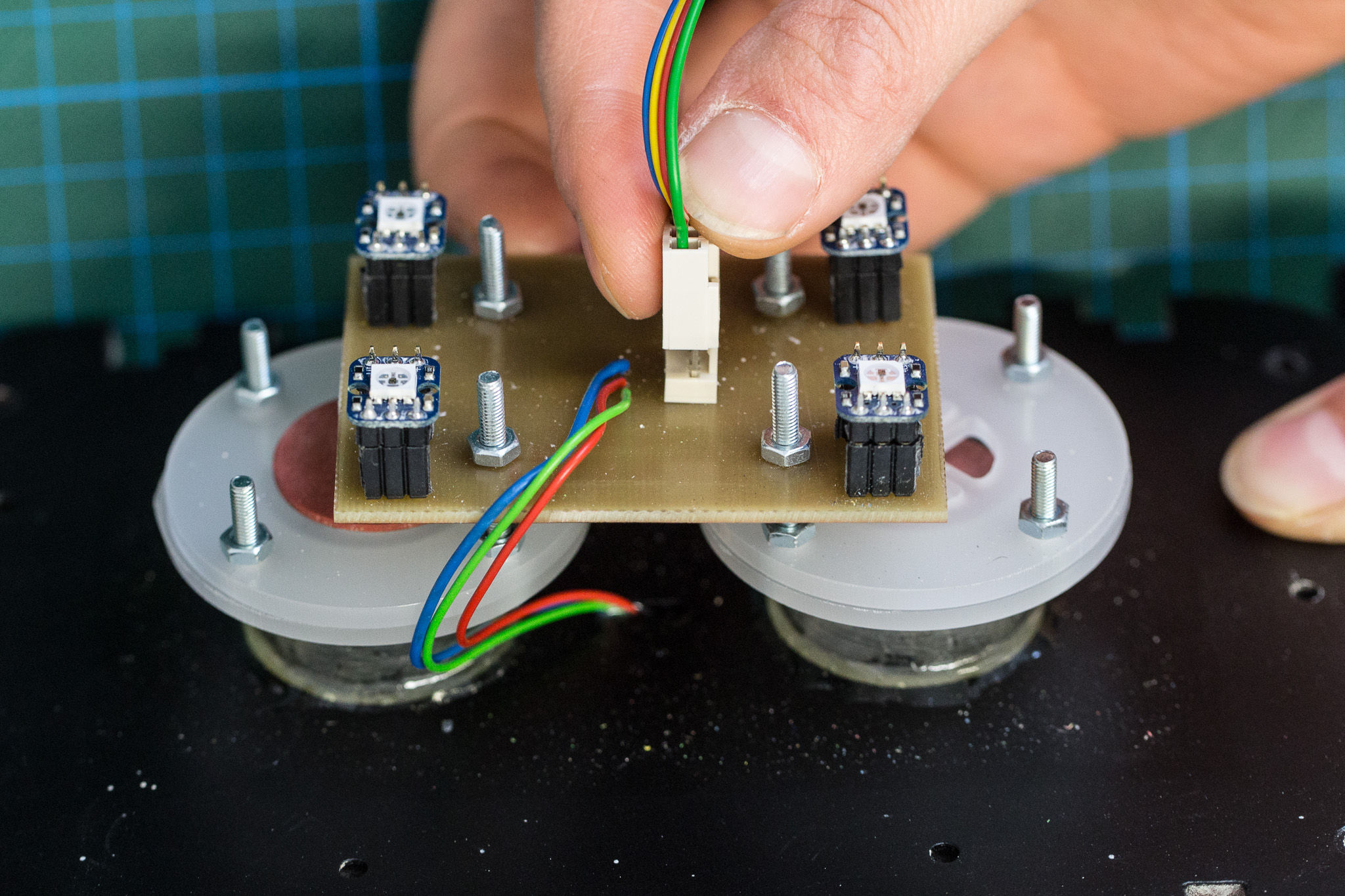 Clip cables coming from bellow to the NeoPixel board.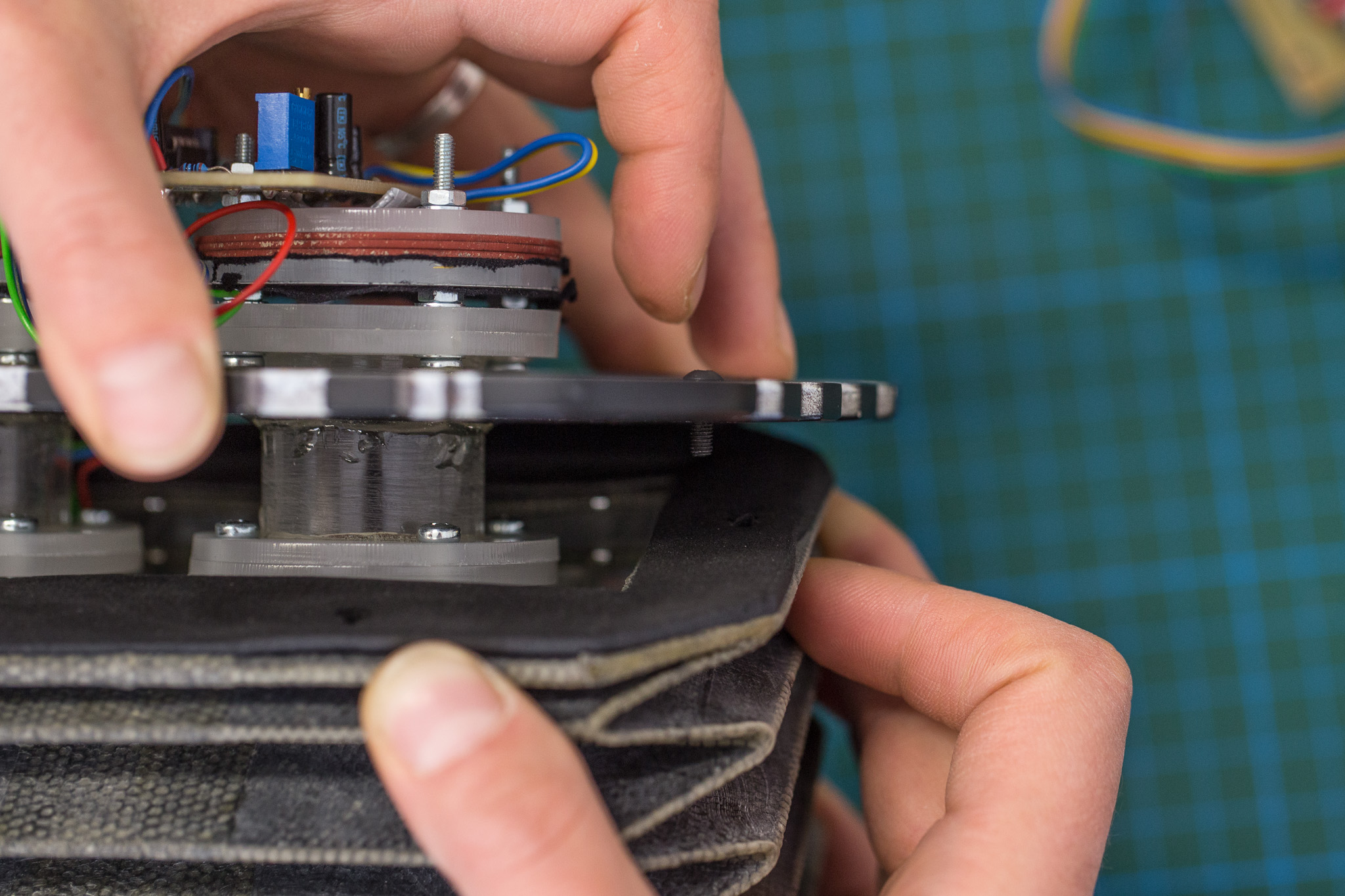 Attach lit of lower Box to the bellow with 7 rounded head screws (M3x10mm) from below.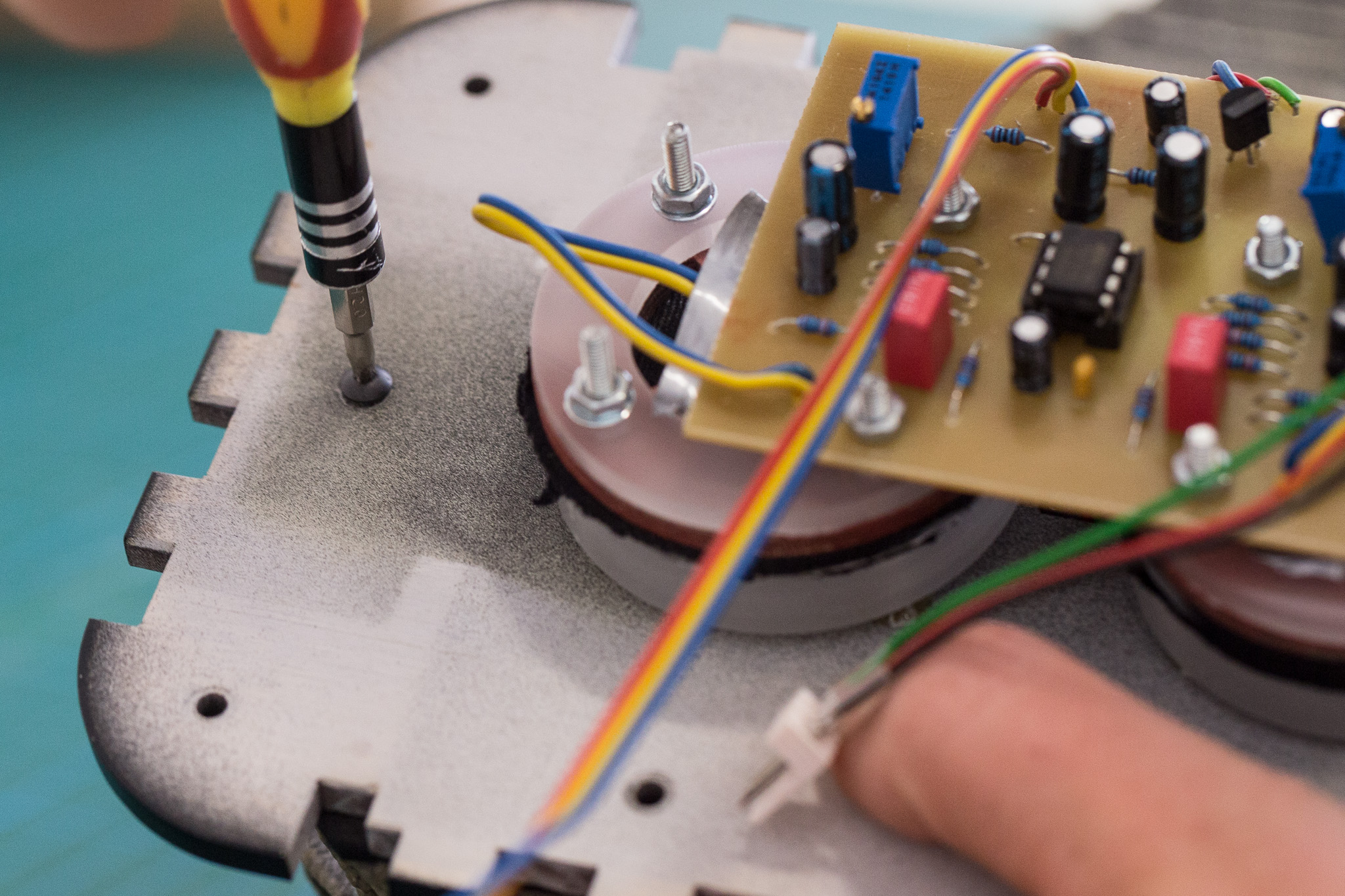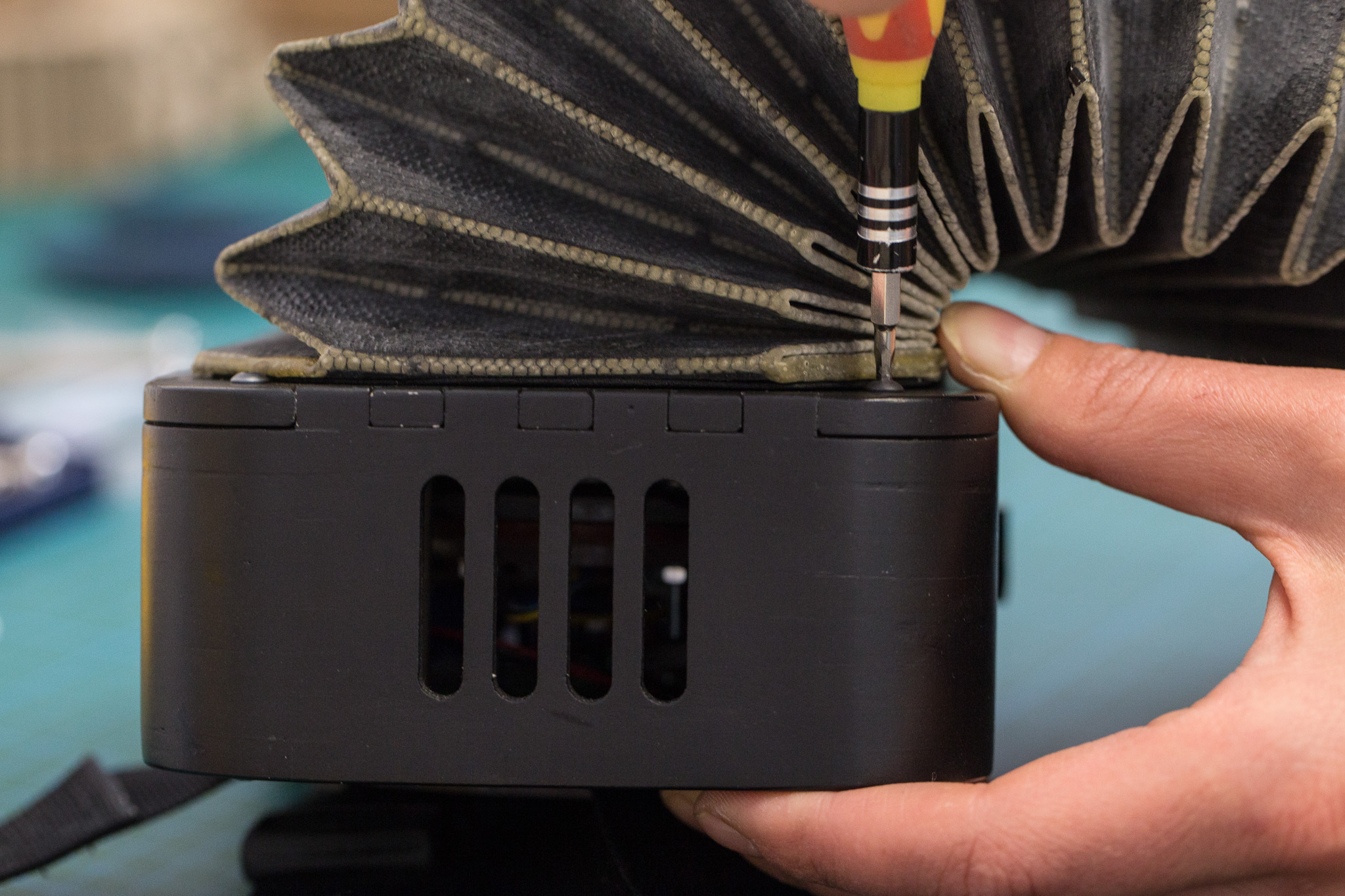 Put lit on top of lower Box (look for its orientation!) and screw it on top of the box with 4 rounded head screws (M3, 10mm).