End Result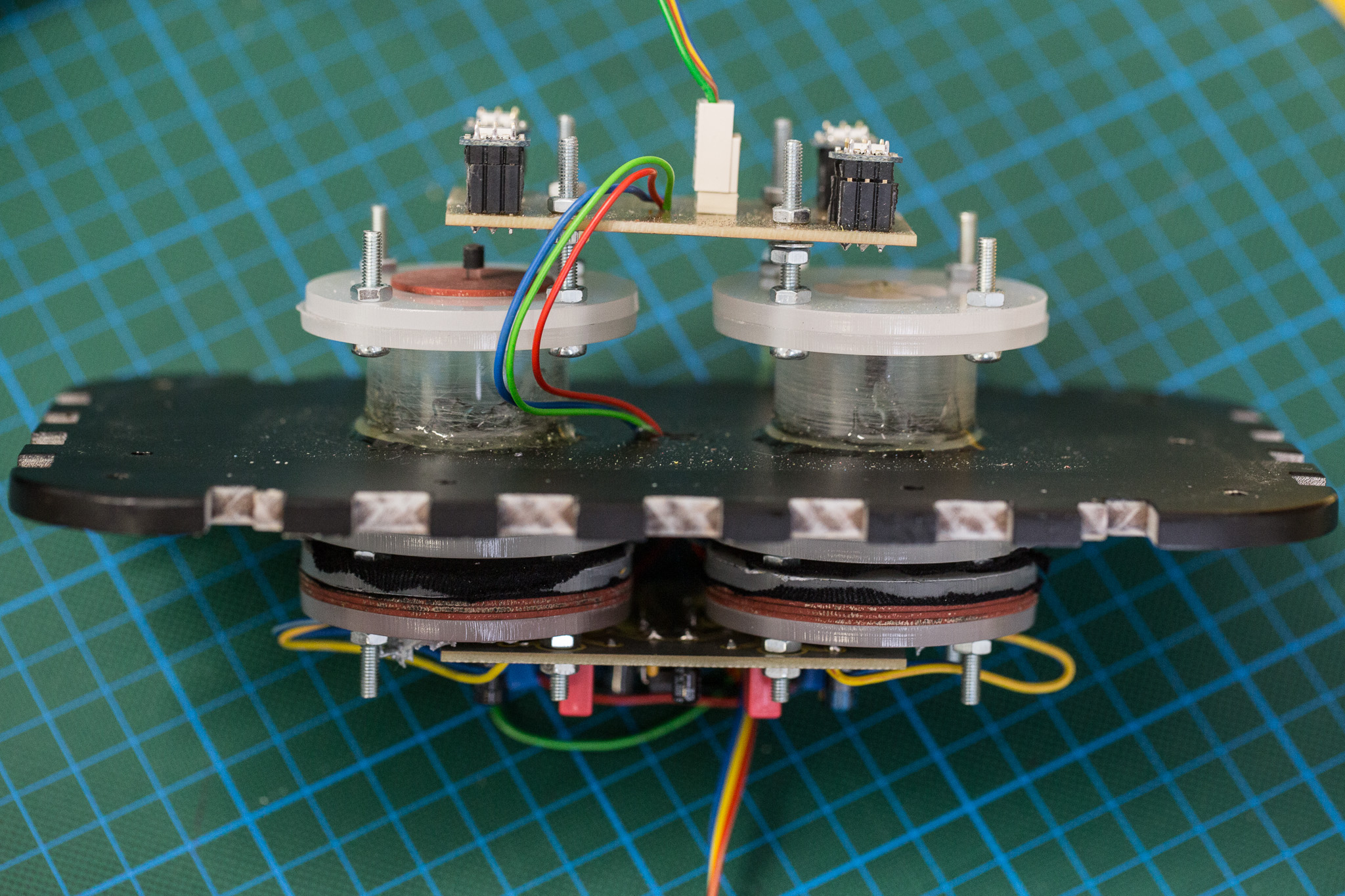 Prepartion
two platinen need to fixed to the valves: on top "neopixel" on the bottom and inside the box "preamp".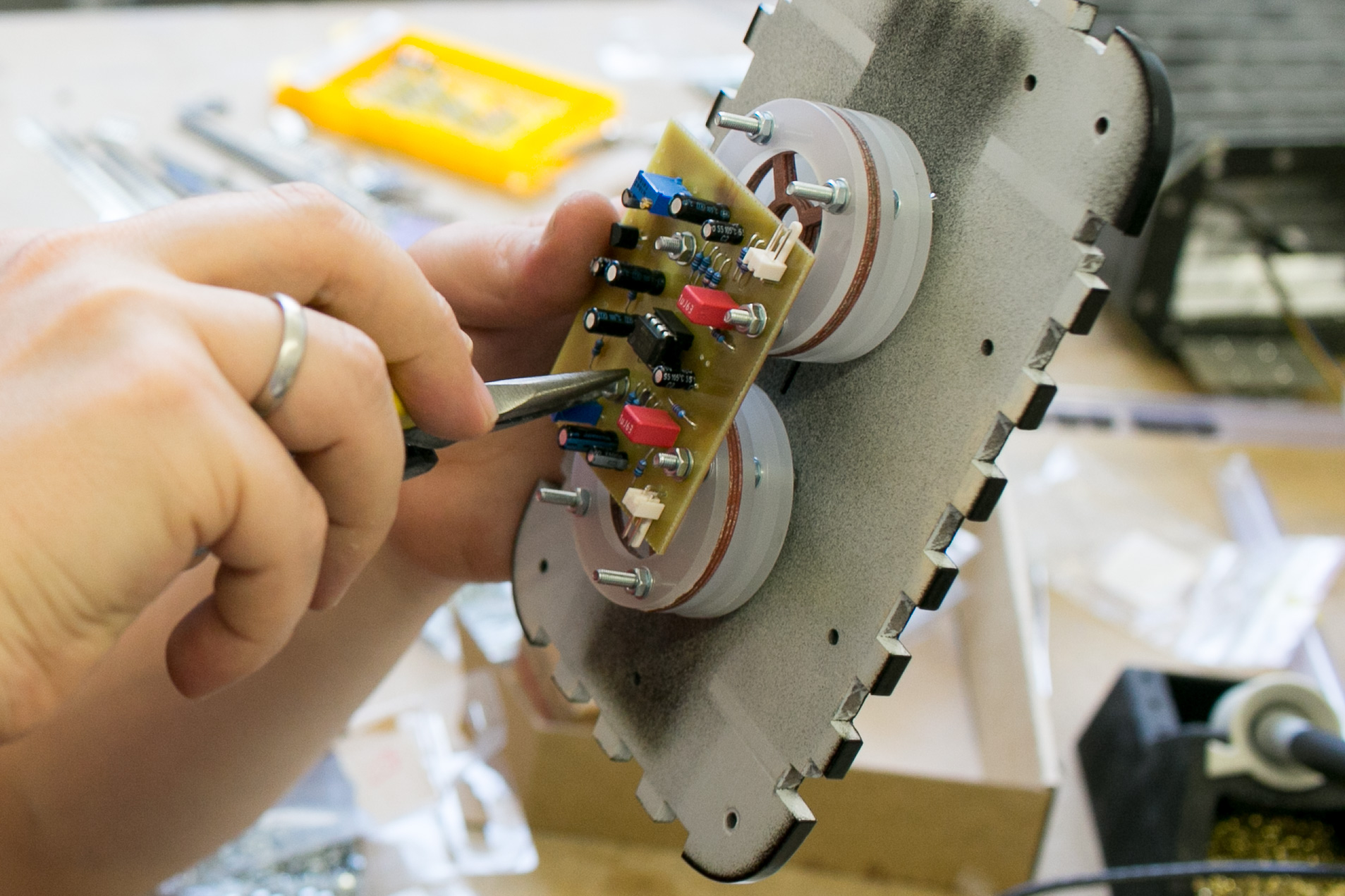 ready mounted preamp fixed right top of valves from the inside. Use four nuts an flat nosed pliers to do so.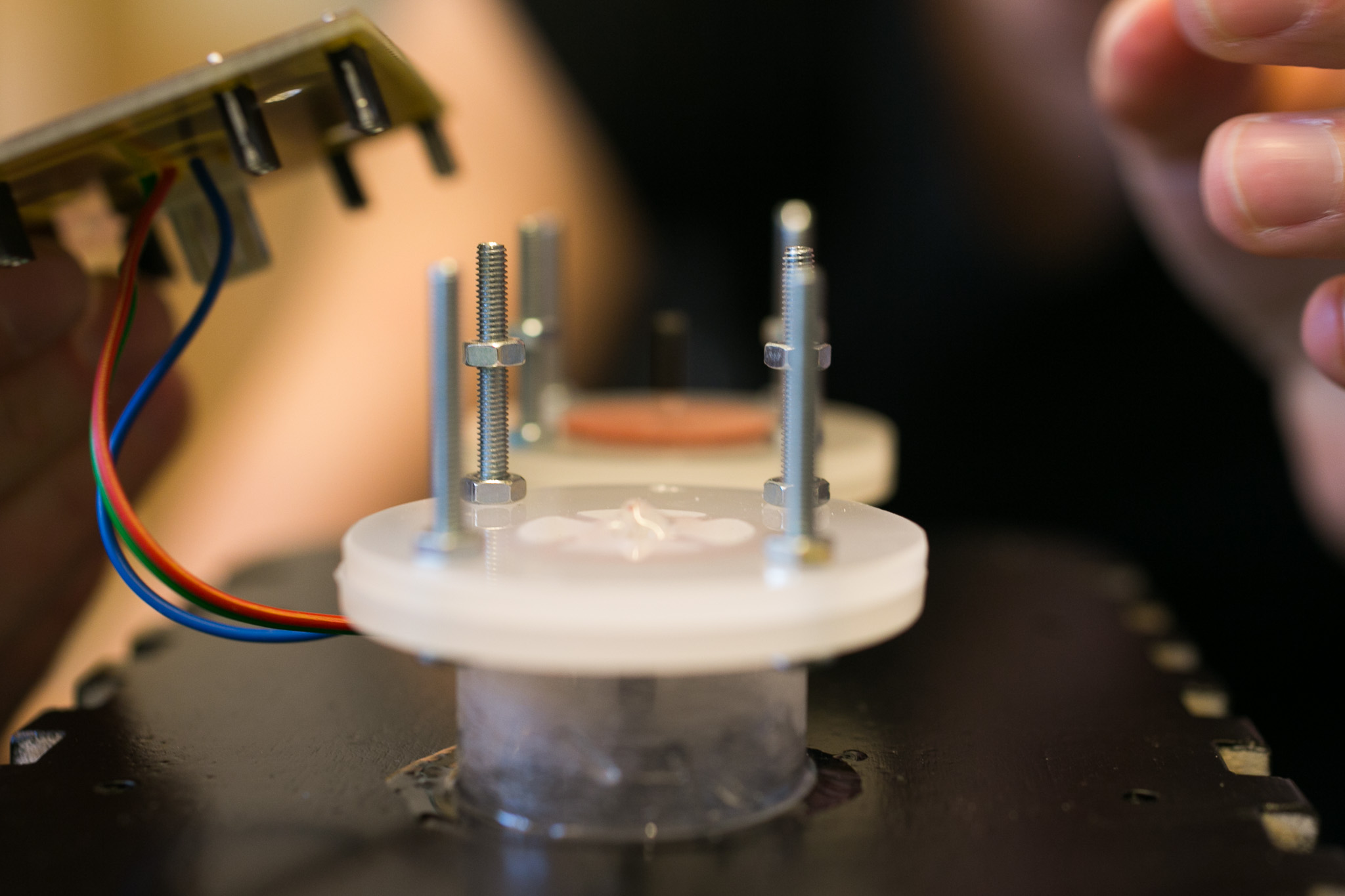 to attach the "neopixel"-platine on top use four nuts on the inner four gewindestangen.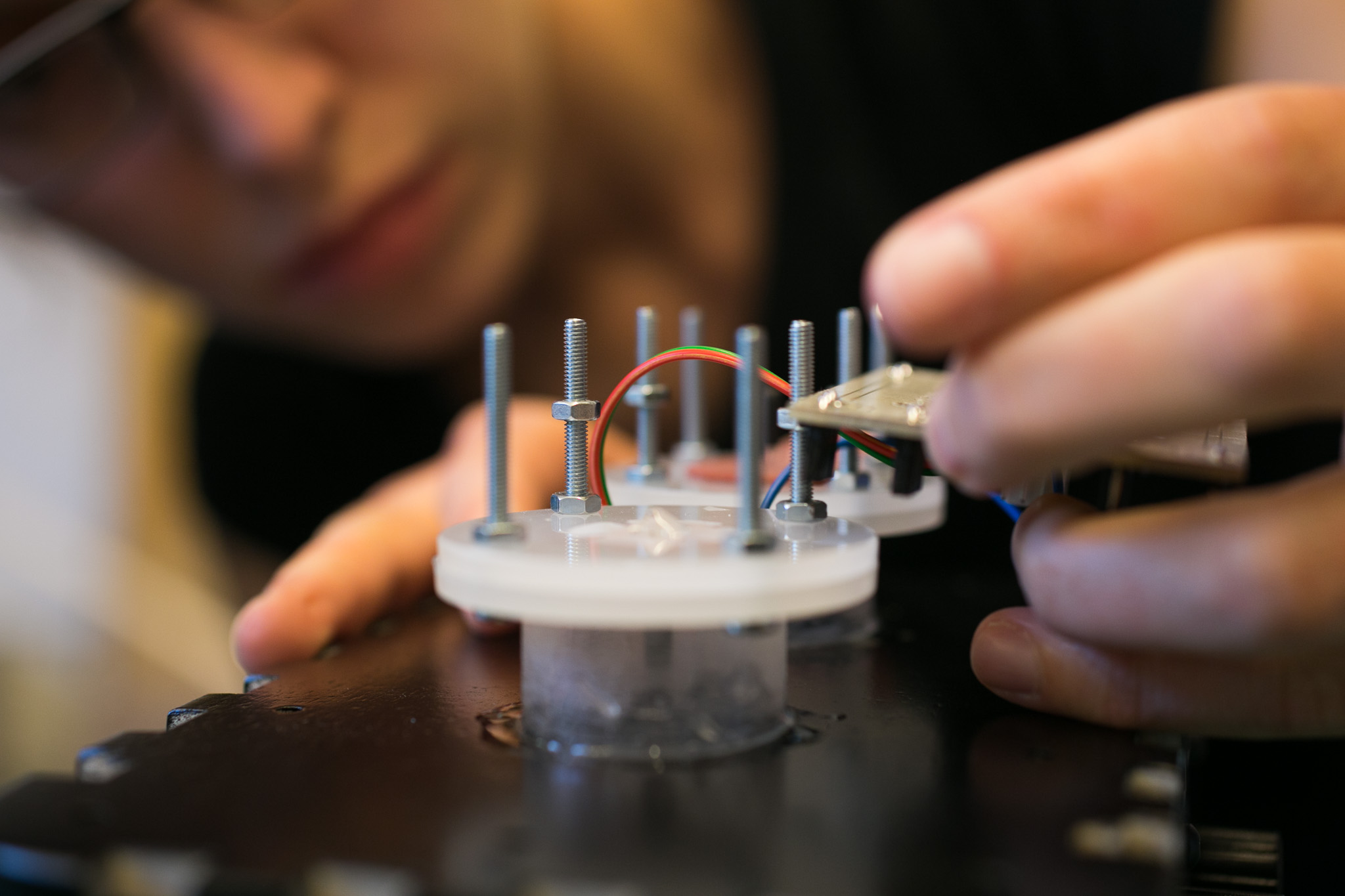 they should be positioned evenly on the same level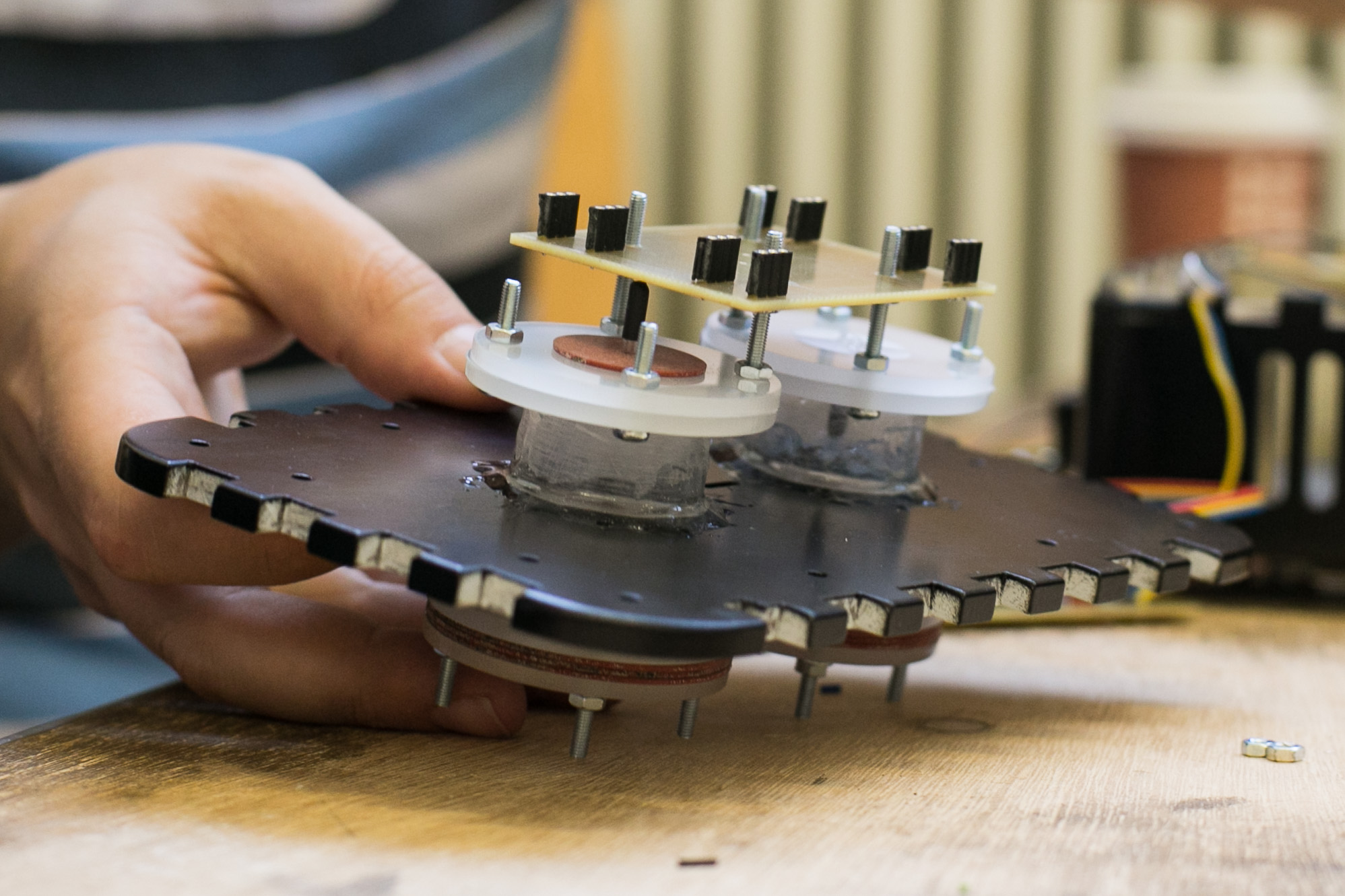 take care that nuts are positioned high enough so that the sticks inside the valves can move freely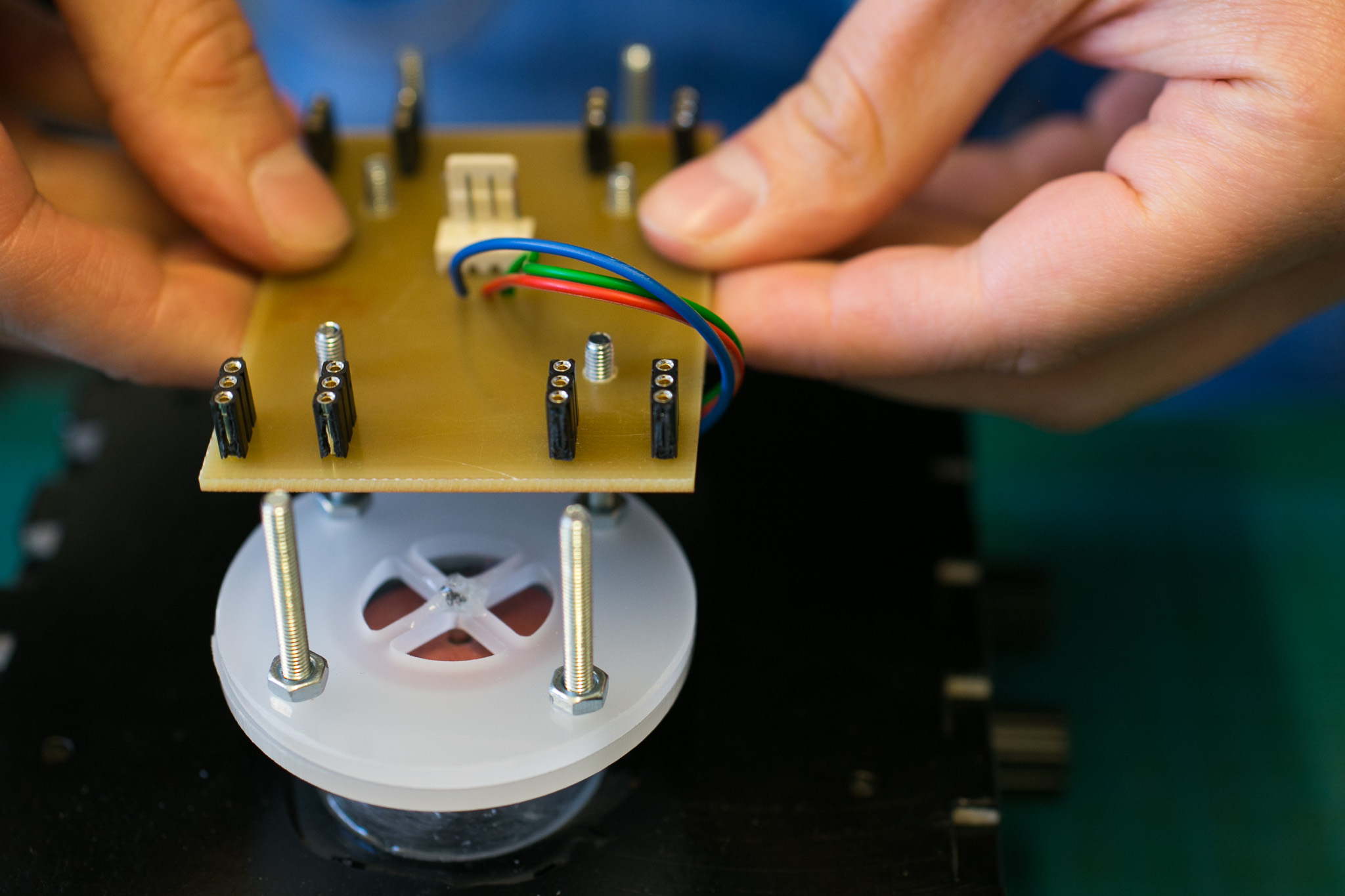 pull three cables from below through the whole in the midlle of the top part to attach them to the "neopixel"-platine